2009: AUCOFFRE.com
Created in 2009 by Jean-François Faure, AuCOFFRE.com has developed an expertise in the field of precious metals and has become a key player on the French, Belgian and Swiss markets.

2011: VERA VALOR
In 2011, the demand was so strong that it was difficult to buy parts with attractive premiums to sell them to our members. AuCOFFRE.com decided to launch its own range of gold and silver coins : The VeraValor range. The Vera Valor 1 Oz has become the most sold ounce of gold in France.

2012: VERACARTE
Creation of the first VeraCard. The first credit card that allowed you to pay in gold.

A test run for what was coming next...

2015: VERACASH
With the aim of democratizing precious metals to as many people as possible and developing a sustainable currency based on strong values, the VeraCash payment card was the first step in this revolution in gold payments. Shortly after the company was founded in 2015, the function of sending grams of gold was launched to provide a peer-to-peer means of exchange, independent of the banking world, with the aim of enabling payments between individuals.

2017: VERACASH PROFESSIONAL ACCOUNTS
In 2017, VeraCash includes professionals in its ecosystem with the aim of offering a network of services and merchants that are notably short and ethical.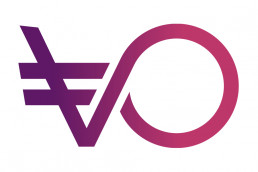 2019 : VERAONE
In 2019, VERAONE, the group's latest creation, is founded. Always in the same spirit of democratization of gold and with the hyper-volatility of the crypto-markets, we decided to offer it to the blockchain ecosystem. The ten years long tradition of the gold profession at AuCOFFRE.com and the dematerialization skills at VeraCash have enabled us to launch and offer you the VRO. The first French stablecoin backed by physical gold!